BY APPOINTMENT ONLY! PLEASE READ ALL INFO ON SERVICES AND POLICIES ON OUR WEBSITE www.glambodysugaring.com BEFORE BOOKING. Glam Body Sugaring Boutique specializes in gentle Body Sugaring, Vajacials, Yumi Lashes Keratin Lash Lift, Custom Brow Waxes and Henna, Cosmetic Tattoing for Brows Lips and Eyes ,Aquafacials, Intimate Lightening and more at our glamorous locations in Queens NYC, and Jersey City NJ. Visit www.glambodysugaring.com for full website.
Senior Esthetician Brianne
NYS Licensed Esthetician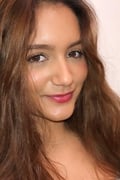 Brianne is a bright and enthusiastic Skin Care Therapist who loves her job, and working on her clients. Her passions are skin care, educating her clients and music! She can't wait to meet you at your next appointment!
Esthetician Monica G.
Esthetician Monica G.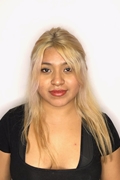 Monica G. is a NYS licensed Esthetician, who specializes in Sugaring Hair Removal. She is known for her quick and precise hair removal techniques, and gentle bedside manner. She is a licensed Esthetician and gives phenomenal relaxing facials.
Junior PMU Artist Zheni H.
Junior PMU Artist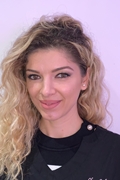 Our Junior PMU Artist Zheni is Phi Brows certified and NYS Licensed specializing in Microblading & Shading Brows with 4 years of experience. Her sweet and caring demeanor will make you feel comfortable and her years of experience will leave you feeling beautiful and confident!
Master Esthetician/ Tattoo Artist Monica
NYS Licensed Insured Esthetician & PMU Artist, Master Body Sugaring Practioner, Yumi Lashes Expert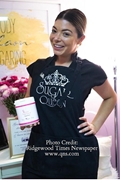 As a NYS Licensed and Insured Esthetician , PMU Artist and Master Body Sugaring Practitioner, she will guide you in the right direction regarding skin, hair removal, lashes and tattooing.. She is extremely knowledgeable and will educate you on pre and post care. All her clients say she makes them feel extremely comfortable and is very sweet, kind and empathetic! She is meticulous about every detail, and your satisfaction is her priority. She is the reason GBS is rated 5 stars on Yelp!
Glam Body Sugaring Boutique Jersey City
287 Grand Street, Jersey City,NJ 07302
551-500-8229
Monday

Tuesday

Thursday

Friday

Saturday

Sunday

10:00am - 6:30pm

10:00am - 6:30pm

9:00am - 8:00pm

9:00am - 8:00pm

8:30am - 6:00pm

10:00am - 5:00pm
Glam Body Sugaring Boutique
65-64 MYRTLE AVE, NY, 11385, GLENDALE, QUEENS
347-930-3125
Monday

Tuesday

Wednesday

Thursday

Friday

Saturday

Sunday

10:00am - 6:30pm

10:00am - 6:30pm

10:00am - 6:30pm

10:00am - 8:00pm

10:00am - 8:00pm

9:00am - 6:00pm

10:00am - 5:00pm